Gardening, Grow Your Own & Landscaping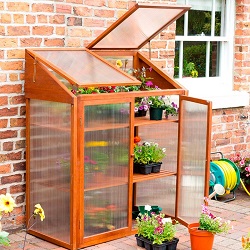 Whether you are an amateur or professional gardener, we have lots of grow your own products to enhance your garden and assist you to grow the prize winning pumpkin! Here you can browse our range of almost everything for the gardener, from planters, pots and tubs to lovely garden ornaments, stunning water features and practical items including quality hose pipe reels.
Our grow your own category includes stunning oak barrel planters and water butts sourced from a traditional cooperage in Scotland, edging for your borders to keep the flower beds looking neat and tidy, Wooden and aluminium cold frames and greenhouses to nurture your tender plants, composters, as stunning choice of designer flower pots and urns, water features to bring life to your patio and a huge choice of planters and beds.