Chicken houses - up to 12 hens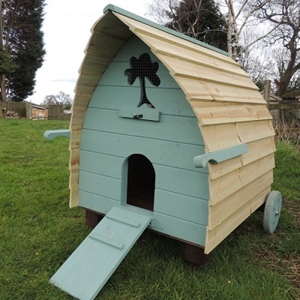 Browse our range of Chicken houses for up to 12 hens. Hand-crafted by professionals, our poultry houses and runs to provide plenty of space for your chickens, while not invading on your outdoor space, garden or holding. We stock a variety of sizes, designs and styles that are both practical and aesthetically pleasing. They can be provided with additions such as nest boxes and auto close doors, so you are guaranteed to find the right product for your needs. Furthermore, along with our bespoke service, we offer stand alone runs to ensure you can get the right set up for your requirements.

BESPOKE SERVICE – Tailor-made to measure to your requirements. If you are looking for a specific size, shape or configuration we can provide a quotation. Our aviary panels are also available to make up your own chicken run, duck run or aviary to your own dimensions and specifications, so if you have any specific requirements or are looking for a bespoke design, please contact us via telephone on 01293 691122 or email us at sales@buttercupfarm.co.uk and we will be happy to discuss your requirements and assist with your purchase. All our bespoke products including our made to measure animal runs, sheds, stores and outdoor bird aviaries are hand made in England to extremely high standards and using top quality materials. Our bespoke service is also available for sheds, outdoor facilities, enclosures and many more products. Please contact us with any queries.