Bird Houses and Nest boxes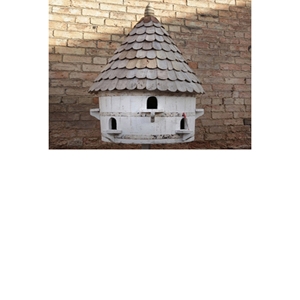 Browse our selection of bird houses which will provide a safe home for your birds to roost and nest in and will attract a wide variety of wild garden birds including tits, sparrows, finches, robins etc. Our range of bird houses and wild bird nest boxes are safe for birds and will keep them warm in winter and cool in summer. Our designs are made to have the right dimensions and ventilation that birds need, and we only use non-toxic preservatives. Browse our range of unusual designs of birdhouses that are fully functional and practical and at the same time make a feature in your back garden, view our camera ready nest box and our Infra Red Camera Ready Nest Box - with Colour Camera and view the nesting birds.
We sell a variety of different styles, colours, sizes and designs of very high quality Bird Houses and Wild bird nesting boxes. Suitable for both large and small gardens, our bird houses and nestboxes are suitable for a variety of different breeds of wild garden birds. We stock lots of styles, colours, sizes and designs of very high-quality houses, feeders, tables and nesting boxes. Suitable for large and small gardens and every sort of wild garden bird such as Tits, Sparrows, Finches, Doves, Pigeons, Wrens, Robins.